Jennifer Junkermeier, Independent Curator, Detroit Metro Area
(+co-curators: Kayla Romberger & Alisha Wessler)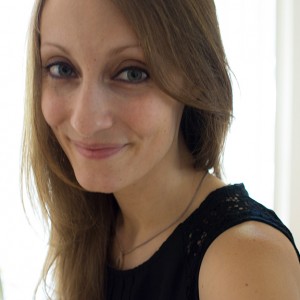 Jennifer Junkermeier is an independent curator based in the Detroit Metro Area since Summer 2012. From 1999 – 2011 Junkermeier was based in New York City and from 2011 – 2012 was based in Paris, FR. She has 8+ years experience working for contemporary art galleries and non-profits in administrative and curatorial capacities. Junkermeier has worked on numerous exhibitions of contemporary art both independently and collaboratively in both commercial and non-profit spaces. Selected independent exhibitions include Once around the block (twice) a solo exhibition of work by Scott Kiernan at NURTUREart, Brooklyn, NY (2011), Call & Response, a group exhibition commissioned by the Newark Arts Council in Newark, NJ (2011) and 5C5C, a two-year curatorial project working with a team of five international curators resulting in a traveling exhibition. Junkermeier is currently working on curatorial programming for PROJJEKT a contemporary art exhibition space she will open with her partner in Detroit 2013.
citydrift's primary aspiration, as I understand it, is to be an experimental, open-ended and interconnective event that activates creative practitioners across disciplines to engage in new ways, with new audiences through the wide angle lens of the Siuationist Derive. Although our drifts are only loosely based on Debord's theory, they will also take the form of happenings, actions, interventions, installations, interactive and public art, I am intrigued by Debord's challenge to find ways to counter the capitalistic logic inherent in our everyday. Debord further emphasizes the importance of finding a route or taking an action dictated not by leisure, nor work but something in between. Maybe creating art? Although not strictly adhering to Debord's notion of the derive, I am excited by the open-ended call and chance structure that citydrift attempts to provide for creative practioners and audience to be experimental, exploratory and then reflective. It is critical for curators, galleries and art institutions to constantly and consistently be providing platforms for creative practitioners to experiment with new ideas and modes of working, provoke discourse and build community. This is what citydrift/Detroit aspires to do. As I prepare to open PROJJEKT, a contemporary art exhibition space in Detroit, I hope to continue providing a platform for experimentation, interconnectivity, discourse and reflection.
http://thecuratorialendeavorsofjenniferjunkermeier.wordpress.com/
Kayla Romberger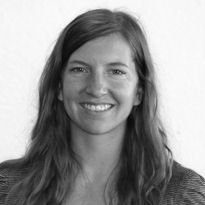 Kayla Romberger is an artist, designer, and curator who lives and works in Ann Arbor and Detroit. Recent exhibitions include the 4th Gwangju Design Biennale (South Korea), BASE Beijing (China), and the Kelsey Museum of Archaeology (Ann Arbor). Her curatorial projects include the artist-writer collaborative exhibition MFA+MFA at 2435 in Ann Arbor, Topophilia at Work Detroit, and RE: Day Job (Don't Quit Your?), organized between Cranbrook Academy of Art and the University of Michigan Stamps School of Art & Design at Work Ann Arbor. She holds an MFA in Art & Design and Museum Studies from the University of Michigan.
An advocate for work that is urgent, banal, ephemeral, and hard to categorize, citydrift detroit represents an exciting moment–and opportunity–to reclaim the democratic potential of art in the city.
Alisha Wessler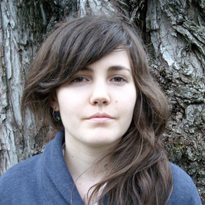 Alisha Wessler is an artist and curator working primarily with sculpture, drawing, and collage. She received a BFA from the School of the Art Institute of Chicago and a MFA from the University of Michigan where she is currently pursuing a Certificate in Museum Studies.
Alisha sees citydrift/Detroit as a manifestation of unexpected encounters within the urban landscape and is excited to be involved in this rich platform for artistic collaboration.
Katie G. McGowan, Museum of Contemporary Art Detroit (MOCAD), Detroit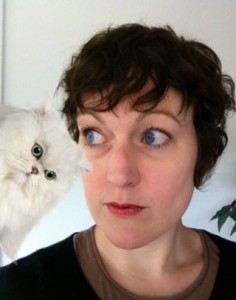 Katie Grace McGowan is a Detroit-based artist, educator, and curator. As an artist, she engages in genre-bending performance, installation, writing creative non-fiction, and working as an amateur private eye. She currently works as curator of education at the Museum of Contemporary Art Detroit (MOCAD).
McGowan's participation in citydrift is spurred by a long-standing interest in the Situationist International movement. She believes the best art is often participatory, Pinko art.
katiegracemcgowan.com
Kenneth Morris, Independent Curator, Detroit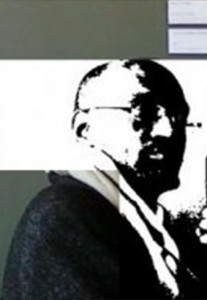 Kenneth Morris has over 30 years of active involvement in Detroit's creative community. He has always been fascinated with the human compulsion to create. Also with uncovering connections between people and communities that are less than obvious. His most recent gallery related project was his contribution to the "How is your School?" exhibition at the 2739 Edwin Street Gallery. Ken's appreciation for projects like citydrift have to do with the desire to build community and help create energy and interest around Detroit artists and other creatives.
Steve Panton & Kathleen Rashid, 2739 Edwin, Detroit
Steve Panton was born in Nottingham, England in 1961 and graduated with a PhD in engineering. His adult life has mostly been spent in New Zealand, where he has spent long periods in the remote backcountry, and Detroit. He founded the gallery "2739 Edwin" with Kathleen Rashid in 2008.
Kathleen Rashid is a lifelong Detroiter who grew up in the Linwood and Lothrop area, and graduated from Wayne State with degrees in English and Fine Art. She has since maintained a life as a working/teaching artist, exhibiting her work regularly.
Her teaching has offered hundreds of students of widely diverse ages and backgrounds a creative means to find individual agency and voice, while developing learning skills, through student-centered art-making. The many workshops and creative collaborations she has held with community residents have centered on building social movements, developing community relationships and expanding and deepening awareness of human justice issues among participants.
Throughout years of creative work, her painting has become a process by which to unfold and examine the nature of meaning and perception.
Christina deRoos & Thomas Bell, SpreadArt, Detroit
Spread Art is an artist-run creative incubator designed to foster new works through residencies & collaborations with artists, curators & organizations throughout the world. www.spreadart.org
Thomas Bell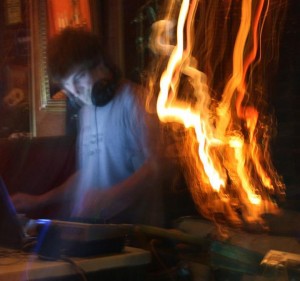 Thomas Bell is a multimedia artist working primarily with sound and immersive interactive environments. He is also an independent curator, improvising musician, visual artist, arts organizer and Co-Director of Spread Art. Thomas also sits on the board of Detroit Contemporary, a division of the Contemporary Art Institute of Detroit.
Christina deRoos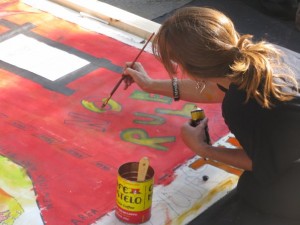 Christina deRoos is a visual artist (mixed media, multimedia, installation, performance), curator and arts organizer. Her work lies at the intersection of art and activism, and draws from her background in Political Science and Law. Her work has been included in exhibitions and events in/around Detroit (Work • Detroit, Whitdel Gallery, 555 Arts, Tank 425, detroit contemporary), NYC (Bronx Art Space, NYU Galleries, Grace Exhibition Space,The Tank, Bent Festival) and beyond (Sev Shoon – Seattle; Hancock College – Santa Monica; Network Music Festival – Birmingham, UK; Bridge Art Fair – Miami). Christina is the co-director of Spread Art. www.christinaderoos.com
Life is a drift. In Detroit in July 2013 these are among the creatives who engage, inspire, and challenge us to see our surroundings differently, and to be. here. now. We sought individuals whose practice/s engage deeply in the moment, and whose work and lives blur creative and other boundaries.
Bonnie Rychlak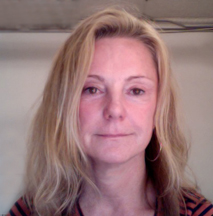 Bonnie Rychlak is Executive Curator for citydrift/Detroit as well as an independent curator and museum consultant. For many years she worked as curator, director of collections, and studio assistant to Isamu Noguchi and for his museum in Long Island City, New York. As an authority on Isamu Noguchi, she continues to write and lecture around the world on Noguchi's work.
As an independent curator, she has organized numerous exhibitions of modern and contemporary art. In 2013 she organzied an exhibiton of drawings by the sculptor, Jene Highstein for ArtHelix in New York and in 2012 produced an outdoor sculpture exhibition at the LongHouse Reserve in East Hampton, New York as well as a group exhibition at the Bogart Salon in Brooklyn.  Rychlak curated On Display in Orange County: Modern and Contemporary Sculpture as part of Pacific Standard Time project for Costa Mesa, California in 2011.
Rychlak brings her own active art practice to her vision as a curator, exhibiting in numerous solo and group exhibitions.  Graduated with a Bachelor of Arts degree from the University of California at Los Angeles and an Master of Fine Arts degree from the University of Massachusetts at Amherst, she has also received a National Endowment for the Visual Arts grant, a fellowship from the Rockefeller Foundation for a residency at the Bellagio Study Center, and The Prix de Rome from the American Academy in Rome. Inspired by her curatorial work, she also teaches a course she designed "Artist As Curator" for fine art students at Pratt Institute. Rychlak currently resides and works in her studios in New York City and East Hampton, Long Island.
As the curatorial representive for ArtHelix in Detroit, I have the opportunity to help bring to Detroit what was accomplishd by citydrift in Bushwick in September 2012.  My collaboration with Peter Hopkins, Director of ArtHelix, along with other curators from New York City, advanced the concept of the derive for a vital and developing cultural hub for artists in Brooklyn.  My selection of artists with their intellectually rigurous concepts for citydrift/Bushwick attempted to suggest a dichotomy between the collective and the personal, between the intimate and the public, between the seriousness of our conditions and our manifest optimism through our self afflicted dilapidation. Detroit, like Brooklyn, can be transformed by discoveries, by means of the derive that can reveal visual traces of a personal and communal history. CityDrift can manipulate, transform, alter, reconstruct, and enhance even faded memories and gestures, helping to reestablish a positive ethos for a struggling community. And we must not forget the politics and philosophy, the historical undepinnings of the derive:
The city is the locus of history because it embodies at once a concentration of social power, which is what make the historical enterprise possible, and a consciousness of the past. The present urge to destroy cities is thus merely another index of the belatedness of the economy's subordination to historical consciousness; the tardiness of a unification that will enable society to recapture it alienated powers.   -Guy Debord